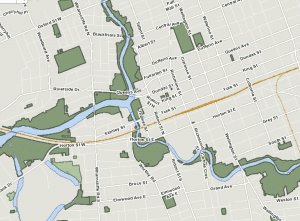 What benefits does a London home inspection offer to new buyers?
We all want a safe, secure and most of all cozy place for our future families.  The best way to ensure your new London area property is worth the investment is with a quality inspection covering ,detailing and describing the overall structures in your potential home. This Includes the plumbing, construction and roofing; Using the latest technology to see cold spots and detect impurities in the air. With Holley Home in your corner no detail will be left out and you can be 100% assured you can negotiate the best price when you are armed with all the facts.
Welcome to London's vibrant family friendly community
Despite the rise in prices, housing is still highly affordable in London. The Southwestern Ontario hub has many strengths making it attractive to families and investors alike.
Employment figures are stable, and the city's two major educational institutions (Western University and Fanshawe College), hospitals, manufacturing facilities and insurance companies offer strong employment opportunities. Recently the city has seen an influx of tech companies opening up in the downtown core, giving it a growing reputation as a tech hub.
Recreation opportunities abound with a beautiful network of parks along the Thames River right through the city along with other amenities, making it highly desirable to families. The city is an easy driving distance to the beautiful beaches on Lakes Huron and Erie. In town, London has lively restaurant and arts scenes, downtown marketplace and plenty of concerts to attend year-round.
Holley Home Inspections is now providing London home inspections.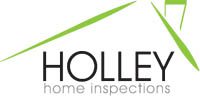 London's real estate market got off to a dynamic start in 2020. Sales in January and February continued the upward trend in home sales that began in 2017 as investors discovered what has been described as one of Canada's "best-kept real estate secrets."
Now, following a brief slowdown in April and May due to Covid-19, sales have roared back to life with 1,188 houses changing hands in June, representing a vibrant 13.8% growth over June 2019 sales. In fact, the London-St Thomas Association of Realtors says it was the second-best June for home sales since records began in 1978! In addition, listings increased to 1,513, up 3.4% over June 2019.
The overall average home price in London rose to $486,372 in June, an increase of 19.3% over a year ago.
How can a home inspection in London help you?
Before you buy a home in this attractive market, make sure the investment is a good one with a London home inspection. We have the knowledge and expertise to spot problems with the property you are considering, and to help you to make the right decision about where to invest your time and money.
For home buyers, you need to know about problems before you buy and to ensure you pay a fair price. Our detailed home inspection report will help you to negotiate repairs or a better price.
Not only are our home inspectors registered and certified with specialized inspection training, our team has decades of home construction and building experience. This training and background helps us to notice hard-to-spot problems that less qualified inspectors might miss.
After all; 'who better to inspect your home than those who built them'
Find out more about how a home inspection can help you at www.holleyhomeinspections.ca