About Holley Home Inspections
A home inspection is only as good as the inspector. That's why it's important to choose a qualified home inspector who has the right credentials and reputation. That's us at Holley Home Inspections.

A message from Michael Holley, owner of Holley Home Inspections
So, what makes Holley Home Inspections the right choice for you?
Experience and expertise in home construction
At Holley Home Inspections, we're experts at everything to do with buildings and construction. 
Before starting his inspection company, owner Michael Holley worked in home and commercial construction for 35 years. He's worked as a journeyman carpenter, project manager and site supervisor for major housing and commercial developments across Canada.
Our experience in construction lets us spot problems other inspectors miss, plus offer expert guidance. We can help you prioritize any repairs you need to make and recommend cost-effective solutions.
We are certified home inspectors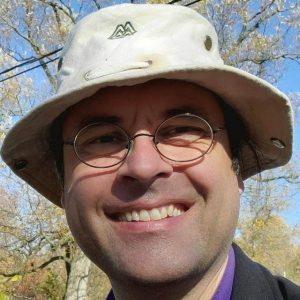 Meet one of our home inspectors — Tarver.
He is a certified home inspector who knows homes inside and out. You can learn more about him here and why you should hire him as your home inspector. 
Holley Home Inspections is the right choice for you because all of our home inspectors are registered and certified by the Ontario Association of Home Inspectors (OAHI) and the American Society of Home Inspectors (ASHI).
These are the most widely respected inspection associations in Ontario and North America. They provide certification and set ethical guidelines for home and commercial inspectors.
On top of these credentials, our team members have additional training in specialized areas of inspection like mold inspection.
We emphasize hiring people with the right qualifications because here's the thing: Not every home inspector you meet is qualified. And sometimes, you're never going to find out who's real and who's not until it's too late. 
Post-report advice and solutions
Most home and commercial inspectors hand you their report and leave you to figure it out.
The Holley Home Inspection team goes the extra mile, helping you understand and resolve problems.
It's normal to find some problems during a house inspection. After all, nothing lasts forever without upkeep. But these problems aren't necessarily deal-breakers—in many cases, they're just part of the normal maintenance that comes with owning a property.
We help homebuyers make informed decisions and learn the best way to care for their new property. With expert advice on where to invest their time and money, both sellers and new homeowners can increase the value of their investment.
Fast, friendly and responsive service
When it comes to property transfers, we know timing is crucial.
That's why we offer fast, responsive service to help you keep moving forward. Once we've completed the inspection, you can expect a quick turnaround time on our report—often even the same day.
Ethical, trusted and reviewed
Our reputation speaks for itself! Here's what our clients are saying about us on Google Reviews and Homestars:
"Good professional service. Knowledgeable about property inspections and provides details reports. Gives accurate, timely and precise opinions to help you make a quick decision on property purchase. Would recommend to anyone interested."

—Sounak from Brampton, Homestars
"Very happy with Michael's service. Accessible, professional and polite. Lots of attention to detail and was prompt in replying to my queries. The little things sometimes make a big difference. Thanks!"

—Nicholas Robinson, Google Reviews
"The team was very thorough while doing the building inspection. They took lots of photos and explain in detail what the problems/possible problems were as we went through the building. Then they sent a detailed report including photos and approximate timelines of when stuff should be repaired/replaced. The team is very knowledgeable in all aspects of the home. I plan on using them again in the near future."

—Huggieswipes from Toronto, Homestars
"Mr. Holley gives a thorough breakdown on things and areas some home inspector will never do. That's what I call real service. He Is The Pro. We highly recommend his service."

—Leowelle Lozano, Google Reviews