Professional Mississauga Home Inspections

Buying a home or commercial property is an exciting time—but it can also be stressful! After all, it's a big purchase. Minimize your risks and lower stress with a Mississauga home inspection before you buy property in Peel region.
An inspection gives potential home buyers the full information you need to avoid pitfalls and ensure you're paying a fair price. If problems show up on our report, you'll be able to ask for repairs, negotiate a more accurate price or even walk away from a bad deal.
For home sellers, getting an inspection before you list can help you increase value, earn trust with buyers and make the whole process run smoothly.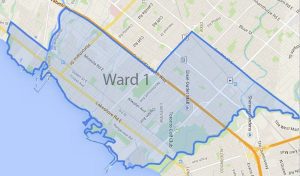 Mississauga home inspections, certified condo inspections & mold/hazardous substance analysis
Old or new, house or condo, every Mississauga home needs an inspection before you buy. This isn't just a financial investment, after all. It's also the place you and your family will spend most of your time. You owe it to yourself to ensure your new home is safe, structurally sound and able to stand the test of time.
With condo inspections, there's even more uncertainty because of how connected your condo is to the rest of the building. A problem with one system, like the plumbing, could affect every unit in the condo—including yours.
However, not all problems are deal-breakers. Most of the time, the problems we find are a normal part of home ownership and maintenance. With advice from our experts, you can make cost-saving repairs to care for your home and increase its value.
Commercial building and property inspection
When buying a commercial building in Mississauga, an inspection can help you get the best value for your money. You deserve to pay a fair price for what you're getting and to avoid surprise repair expenses after you buy.
Our certified commercial building inspectors will let you know the condition and lifespan of the building structure and its systems. If anything needs to be repaired, we'll give you an unbiased assessment of whether you need a minor patch or major replacement.